Texas Criminal Lawyer
Criminal charges can cause feelings of great fear and also present potentially severe consequences, including loss of driving privileges, steep fines and possible incarceration. Confusion regarding your rights, the legal procedures involved and possible punishment can only make matters worse during this already difficult time.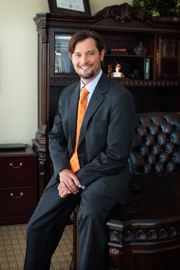 At The Law Office of Troy P. Burleson, P.C., a Plano criminal lawyer can help you immediately. We will listen to your account of the events leading up to the arrest, explain your rights, address your concerns and provide answers to all of your questions. From toll tag and traffic court violations to DWI defense, to parole violations, our firm provides comprehensive and aggressive representation to all of our clients.
As an assistant district attorney in Collin County, attorney Troy Burleson prosecuted hundreds of people accused of various crimes. However, as a Plano criminal attorney, he has also fought to protect his clients' rights in over 450 trials. Rest assured he has the experience and highly developed criminal defense skills needed to prepare, develop and present the strongest case possible.

Over the years, Attorney Burleson has earned a reputation among the local legal community for being a tough and determined advocate who can communicate effectively with both jurors and clients. He is a true "trial lawyer" in every sense of the word with a great deal of DWI trial experience and will not hesitate to protect your rights and best interests either in negotiations with the State or at trial.
Whether your issue involves a civil matter, such as a toll tag violation, or a criminal matter, such as drug possession or assault charges, the skills of the attorney you retain can make a significant difference. With Plano criminal lawyer Troy Burleson, you always receive experienced, cost-effective representation, as well as a long track record of success at trial and in negotiations.
If you have questions regarding traffic court violations and/or criminal charges, please contact us to schedule a free initial consultation. We are available for evening and weekend appointments, accept credit cards, and offer flexible payment plans. Call (469) 619-3800 today.
Why Hire Us For a DWI?
Over 450 DWI Trials since 2006!!!
Over 350 NOT GUILTY verdicts!!!
OUR Primary focus is DWI DEFENSE!!!
Hundreds of DWI Cases Reduced or Dismissed!!!
Hundreds of Client Records Cleared of DWI Arrests!!!
* 2016, 2017, 2018, 2019 by Texas Monthly Magazine