Message From Troy Burleson
The DWI Trial Guy
Over 450 DWI Trials Since 2006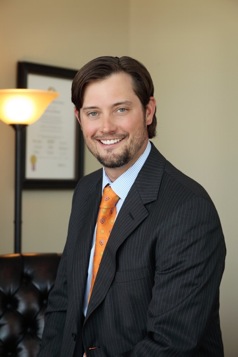 The DWI Trial Guy
Hello, my name is Troy Burleson and I am an attorney specializing in DWI defense in the counties of Collin, Dallas and Denton. Thank you for visiting my website. Because the vast majority of my caseload is DWI (over 90%) I have tailored this site and my blog, planodwilawyerblog.com, to give you comprehensive information about DWI in Texas. I hope you find the information helpful and informative.
If you, or someone you love, are facing a criminal charge of DWI, I know this is a frustrating and scary time in your life. I have dedicated my legal career to defending people like you against similar criminal charges. Texas DWI laws are strict and the lobbyists who proposed those laws are very powerful. Most cities and municipalities have task forces of officers whose only job is to make arrests for DWI. These task forces (know as "DWI squads" or "Step squads", i.e.) make thousands of arrests for DWI each month in Collin, Dallas and Denton counties. Because the pressure to enforce and prevent drunk driving is great, many times officers will arrest people with very little probable cause. Keep in mind that prosecutors in Collin, Dallas and Denton counties only win about half of the DWI cases that are taken to trial.
You are your loved one may very well have a strong, valid defense to the DWI charge you are facing. I have personally handled thousands of DWI cases in my legal career as a prosecutor and as a criminal defense attorney. Further, I am a member of the National College of DWI/DUI Attorneys (www.ncdd.com) which is elite national organization dedicated to the defense of citizens accused of DWI/DUI offenses. Additionally, I am certified as a practitioner in the Standardized Field Sobriety Tests (the same training officers receive) and have been trained by one of the best DWI defense attorneys in the state of Texas. I have the training and ability to give you the quality of representation that you deserve.
I am grateful for every day that I get to practice law and defend my clients' in courts of law. I have a great respect for the advocacy system and work constantly and diligently to better myself and my trial skills to more effectively represent my clients. I would welcome the opportunity to visit with you concerning your current legal issue. Thank you for visiting my website, I look forward to the opportunity to represent you or your loved one.
Sincerely,
Troy P. Burleson
Attorney at Law