Contact Us
Plano Office

Plano, TX 75075
Phone: (469) 619-3800
Fax: (800) 933-0891

Have you been charged with a toll tag violation, DWI or traffic offense?
Do you want to have your criminal records expunged or sealed?
Have you been accused of drug possession, theft, domestic violence or a parole or probation violation?
Has your child been accused of a crime?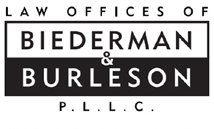 At The Law Office of Troy P. Burleson, P.C., we can help. As an assistant district attorney in Collin County, attorney Troy Burleson prosecuted hundreds of people accused of various crimes. However, as a criminal defense attorney, he has also fought to protect his clients' rights in over 100 trials. Rest assured he has the experience and highly developed criminal defense skills needed to prepare, develop and present the strongest case possible.
Our firm will fight for your rights and work to keep you out of jail. To contact us to schedule a free initial consultation, please call (469) 619-3800, or complete this simple form.